Tired of High Energy Bills during Summer?
Summer's steamy temperatures are almost upon us. What is your plan? Are you looking to conduct an energy audit to save up the A/C unit bills that are eating up your budgets? A crucial problem that most processing facilities face is difficulty in attaining an optimal temperature and air flow maintenance. Managers continue to manage this predicament in different ways, which include heating installation, industrial ventilation, industrial fans and blowers, HVLS systems and even the traditional ceiling fans.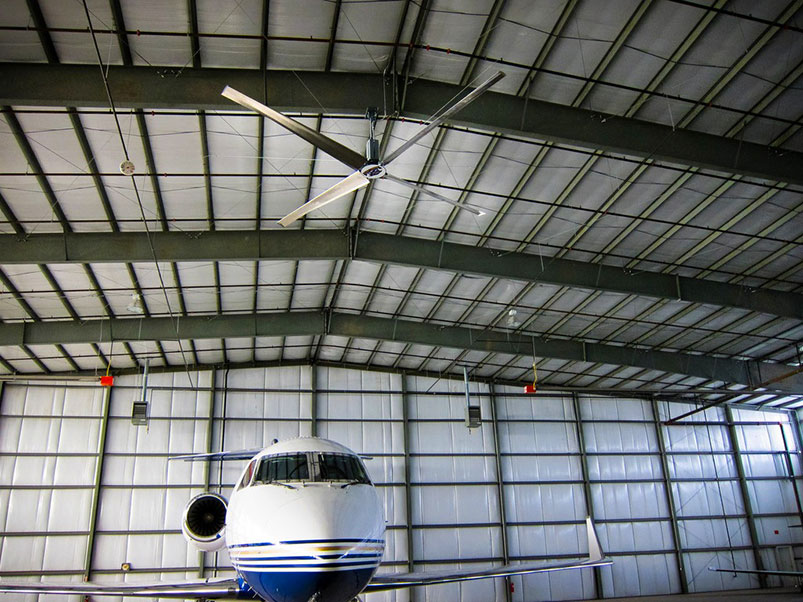 Nonetheless, there has been an increased use of high volume, low speed (HVLS) fans by most facility operators. Its air movement efficiency and creating work comfort environment has elevated its use. A drawback, however, is that it's not as convenient as the use of a regular AC thermostat alteration which temperatures can be changed at a switch.
But the question is whether there are excellent measures or technological systems that you can use to manage the skyrocketing energy costs this summer. Keeping a warehouse cool, for example, is done by a simple modification in air movement. This cannot be achieved by every cooling system in the market. The best fan is one that works with less energy, hence saving your electric bills. High Volume Low Speed (HVLS) fans work this way. They move huge columns of air, hence circulating air throughout the facility. They're also known as Big Fans, which is true because the largest of these has a 24-feet diameter.
Best for both hot and cold kinds of weather, HVLS fan will render your warehousing solutions by creating consistent temperatures. During summer's hot temperatures, enacting the use of these big fans could reduce the temperature of your facility by 10 degrees. Their energy efficiency is undisputed as compared to hi-speed fans because of their minimal amp draw. You could even run these big daddies on solar to save up on electric bill costs.
Keeping cool with HVLS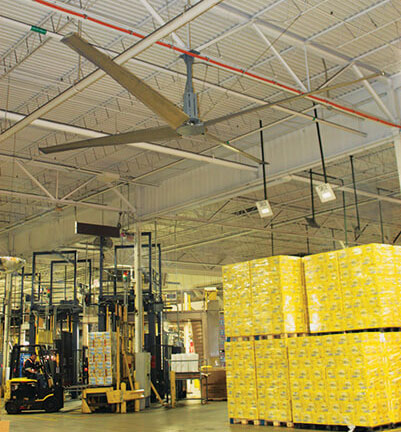 Health-related risks could arise to both employees and patrons of a facility due to excess heat in the surrounding. A factory or firm can be affected directly as a result of exhaustion, temperature, and other heat-related complications. This is to say in other words that such complications create regulatory migraines that primarily affects the roots of the firm. In return, the firm's morale and productivity are lowered.
The best case would be adding air- conditioning to your building though it would not be practical in consideration to configuration buildup and initial cost. HVLS fans are a great source of benefit to buildings which are intolerant to the heat menace, whether they possess A/C or not.
Fans that are floor mounted have induced wind speed that causes risks. In addition to that, they pose additional stress because the level of their operation is noisy and nagging. In comparison to floor mounted fans, HVLS gives a more pleasant and pristine gentle breeze, saving relative energy. 7- 11 degrees F is a relaxing sensation made by airspeed of about 2-3 mph. For this to work effectively, an 84F effective temperature has to be dropped significantly to about 73F. To drop this 84F to 73F, a 3mph moving fan has to be added. Air moving at a higher speed of more than 5mph does not give out any appealing air breeze but rather proves to be disruptive.
HVLS fans are technically advanced to move large capacity of air to areas of 22000 sf. This way it replaces fans of up to a total of 10 -20 floors, reducing cases of mishaps and ground clatters. A/C systems become effectively efficient when the air is mixed by using low HVLS fans. By this, they are made to function at a reduced set-point.
Avoid heat stress this summer while saving too
Heat stress could be manifested in various ways. No matter how minute such problems may seem, they are quite dangerous. Heat fatigue which is a less critical condition happens to drain away the workers' concentration as well as lowering their output. Apart from heat fatigue, another condition known as heat rash occurs where the skin becomes irritated and agitated leading to severe pain. In this condition, the sweat ducts and glands become plugged too.
Larger muscles, for instance, the abdomen, arms, legs, and back, that are active during work may experience heat cramps as a result of the stress from the heat. Other causes might also be prolonged sweating caused typically by electrolyte imbalance and dehydration.
Improving comfort while reducing energy use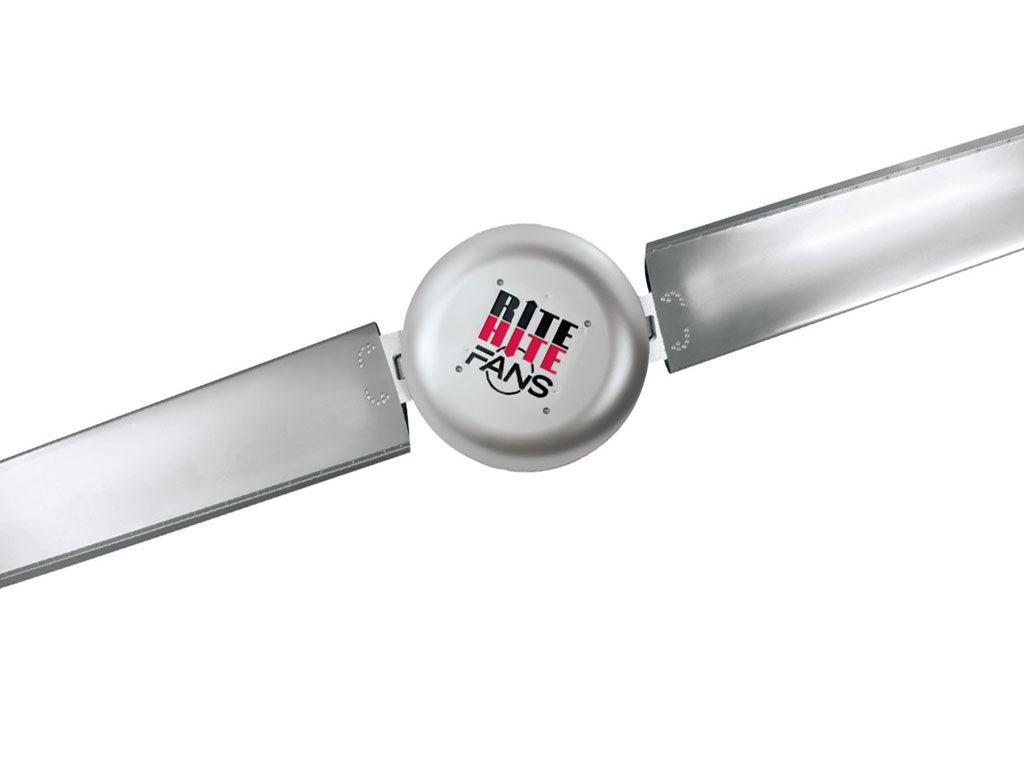 In regards to its affordability and practicality, the HVLS fans have hailed increased attention. It also has shown to be a factor of the solution in the reduction of heat stress, air movement improvement as well as bettering the environment control. Moreover, creating a good working condition in general. Low-speed HVLS fans have also appeared to be beneficial to engineers and designers by providing comfort. In addition, the fans have received recognition due to their ability to control the energy cost and increasing the employee's output and productivity. It should be clearly known that HVLS fans have to be analyzed carefully on the type of fan design to capitalize on the merits.
An indication of a company's or an industry's serious management is how much zeal and will they have in investing in their employees and ensuring their safety in a more professional way. Clearly, a healthy workplace signals care for the employees' welfare and would create a good image of products they are manufacturing. All these have a direct significance on the impact on the bottom line of an organization.
Warehouse Industrial Fans: Factors to consider for cooling needs prior to Summer Heat
Just to have a look back question, was your facility facing any excessive heat difficulties last summer? If yes, then it is high time to consider a solution. Inadvertently, there will be a direct impact on the workers' productivity and health in a warehouse should there be the existence of extremely high temperatures. Any subjection to excessive heat to your inventory of finished goods, materials and capital equipment's conditions would be at a very high level of risk. This is why industrial fans come in handy as cost-effective and efficient solution.
You would find industrial fans in a wide range of constructions and types. To select fans, look at size limitation, performance, and mounting configurations after comprehending your facility and its equipment that are in use and other factors before making up your mind on the industrial fan you want to use.
Other benefits that arise from installation of industrial fans apart from improved comfort include:
Steady temperatures
LEED certificate Eligibility
Reduced humidity
Energy savings
Improved HVAC efficiency
Look at these 5 tips for next summer with the aim of checking utility bill and energy consumption reduction plans if you are focusing on your industry energy formulation.
HVLS Fans and HVAC: A Perfect Relationship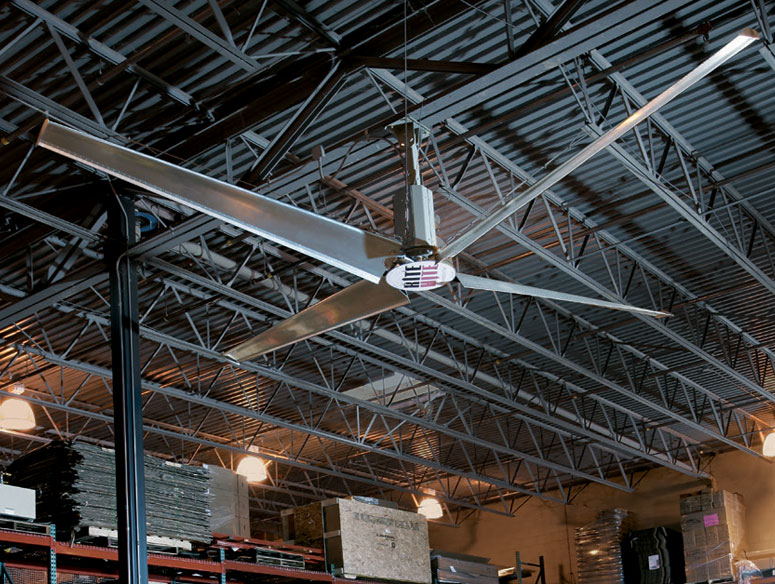 At about 75 degrees, you can use your AC and still can achieve the optimum cool breeze. Always turn off your cooling system at night when you are not at your facility. Less tear and wear is impacted on an HVAC system by installing an HVLS fan.
However, lack of an HVAC system in your space cannot deter HVLS fans from improving airflow. Nonetheless, making these two fans work together could yield good results in cooling your environment this hot summer. Due to HVLS fan system, it can work as a perfect conditioning complement. While HVAC fans oozes cold air into the environment, HVLS fans works by effectively moving high volume of air – per minute. One 24′ HVLS fan can push up to 375,000 cubic feet. Conclusively, they are the perfect match: the cold air which is circulated by HVLS fans creates a cooling breeze of even up to 8 degrees. HVAC systems in conjunction with HVAC fans circulate air efficiently. HVLS fans of certain models can run for a minimum of 31 cents per day.
The set point of the thermostat can be increased totally dependent on your HVAC system. By doing this, there is lowering of power amount that is used to cool space. Energy consumption is decreased when there is adjusting of the thermostat. The decreased energy consumption could be up to 5%. In addition to HVLS upping health of any facility, they also add the value of a building by the regulation of temperatures. Buildings with poor air circulation have a problematic condition known as Sick Building Syndrome (SBS).
For damage inventory, workers and equipment in a facility with lingering stagnant air, air pollutants, and harmful fumes possibly cause health risks to them. SBS is prevented by air circulation improvisation by HVLS fans that aid in pushing away air pollutants from a building. Sweating Slab Syndrome (SSS) is a complication that is encountered in buildings which can be done away with HVLS fans. SSS is caused when there is a difference of temperatures between the air surrounding the floor and the floor itself causes the buildup of moisture on floors and surfaces. It is this moisture that poses great harm to the floors' structural integrity and the employees themselves. This is where HVLS fans come in by circulating air that helps in the reduction of deposition of water vapor on surfaces and floors.
Tune-Up Industrial Equipment and HVAC System
To have total control on energy cost come this summer, you will have to check your equipment of climate control in order to be assured of its functionality at any given optimal level. Anything less than that, then the AC unit probably is just wasting good energy.
Moreover, forklifts, conveyors, and machines amongst other equipment burn energy. A rule to consider is that anything that burns, moves or runs must be audited to ensure energy efficiency.
Maintenance of Your Facility to prevent Air Leaks
Is your factory leaking air out? If yes, then there's a no way out to reduce the consumption of energy for you.
An additional tip is aiming at preventing heat via the windows of your facility. There is an existence of window coverings and treatments which typically aims at improving energy efficiency.
Utilize Free Summer days – Emanating Natural Lighting
You may want to simply maximize the bill savings of your utility by using the sun as your electric source to run your fan. Does your buildings' design allow root skylights?
Switching off the lights daytime, whenever possible, allowing natural light illumination in your facility allows you to save energy substantially.
Carry out Factory Energy Audit
An energy audit performed by an expert would make you aware of utility bills that you are incurring that can be saved or even invested to make more profits.
By conducting a thorough analysis of fuel, water, and electric bills and proper exploration of a building, you are shown how to exactly create an energy plan in an aim of reducing the consumption level of your warehouse. This is done by a consultant who is energy efficiency-savvy proceeding the summer months ahead of you.
The right time to start the planning of your industries' energy is springtime, which simply means that you must be ready with a program before the weather starts to warm up in order to reduce energy costs come the humid and hot months.
Take it slow with HVLS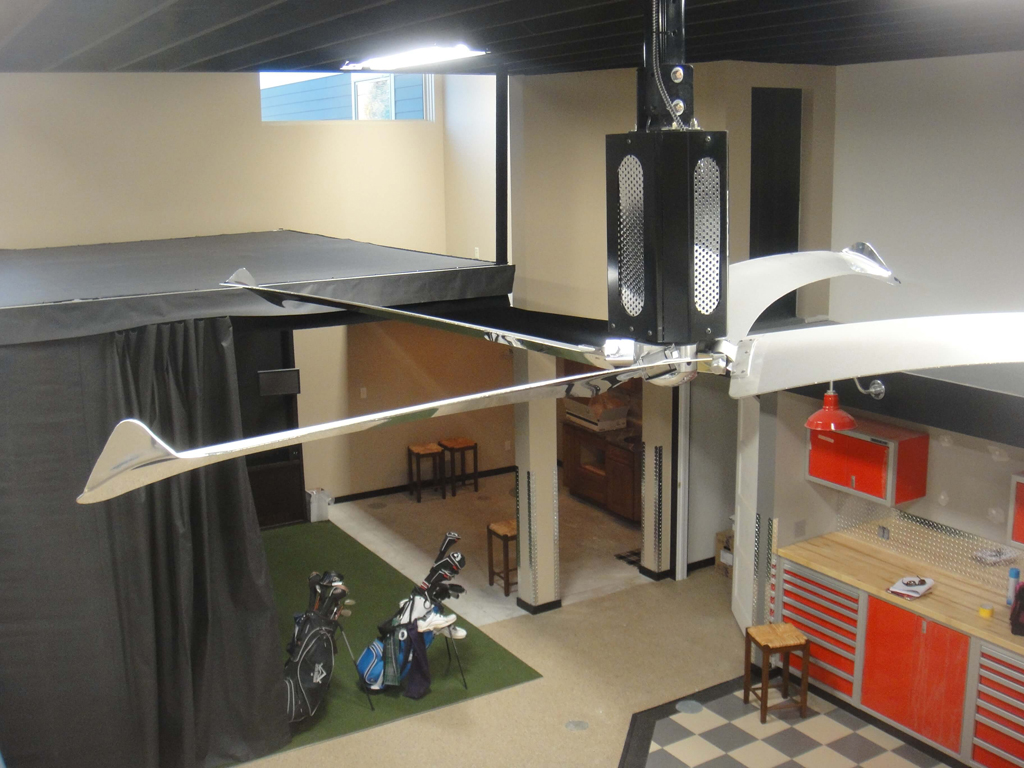 However counter-intuitive it might seem, but the use of low-speed fans actually is a great source of help to buildings that have high ceilings. Courtesy of HVLS' specially designed blades, fans can now effectively move air to places of 22,000 square feet. This is in comparison to others that would take more than 10 to 20 fans to cover the same area coverage, not forgetting to mention the risks in conjunction with them.
HVLS fans independently use low speed thus providing a more pleasing and appealing gentle breeze that poses no distraction in any given environment especially in the warehouse setting. Many different studies have proven that airspeed of 2 to 3 mph provides a sensation of cooling. This is a degree of 7- 11°F. For this to be put in perspective, an environment of 83°F is literally dropped to 72°F through an addition a 3 mph air moving fan. This simply means that HVAC systems actually do not literally have to function to provide a cooling sensation.
Any worker at a warehouse industrial facility knows the importance of having a comfortable environment. Workers working under an uncomfortably hot or cold condition always experience fatigue and distraction and are error-prone consequently resulting in less productivity. They also do suffer from undermined morale and are at greater heat stress risk.
Bonus benefits of Destratification
HVLS ceiling fans function by slowly moving warm air low down to the floor level, in a place, it is required. This way, it reduces the effect of heat arising in levels. Thus, the air reaching the floor is naturally underneath the fans where it later moves in a horizontal direction above the floors but in just a few feet higher. Air that has eventually risen towards the ceiling is span again downwards. This mixing effect is commonly referred to as destratification and is a creator of air temperature that is uniform with probably a difference of one single degree from the ceiling to the floor. Warehouses or facilities that are HVLS fans equipped have a lower level of a burden because they have reduced their energy consumption, thus, saving money on the bills.
Where to get these warehouse industrial fans in the UAE?
Promote efficient airflow during summer by installing HVLS fans. Getting the perfect temperature to your warehouse requires an extra mile and not just having a perfect airflow. Unless your space is very small, maintaining even temperatures throughout the facility can be very challenging.
Remember heated air always goes up; this can give you a clue on how to handle this issue. Heat always escapes through the ventilation of your warehouse, higher grounds of your environment either through your ceiling or vents. You would need an outside force to circulate this air faster so as to achieve that wanted temperature in summer. During cold seasons, you wouldn't want the hot airs escaping but rather you want them brought down. HVLS fans can make this possible.
And when it comes to competitive warehouse industrial fan price in the UAE, Loc8, in partnership with Rite-Hite, is your one-stop shop industrial fan supplier in Dubai. Also, on the list of supplies include warehouse supplies and equipment, industrial ventilation and warehouse racking solutions. They will also evaluate your system and give you other alternatives. Their well-trained engineers will do all the installation work for you so no need of hiring other technicians. With their assistance, you will achieve the desired temperature for your facility while cutting down the energy cost.
Contact them today for more enquiries about warehouse industrial fans and ventilation, or for any warehousing solutions. Call them at +971 4 368 1565 or send your requirements via email contact@loc8.ae.