The Importance of Proper Warehouse Maintenance
At a glance, the warehouse industry looks like a simple concept to master. It is only after a close examination that you realise that there is more to it than meets the eye.
First of all, building a complete warehouse is tough. For it to be fully functional without any hitches, so many factors have to come to play. Once you have all the pieces of the puzzle, you have to know how to keep them working for maybe 50 or a hundred years. You have to understand how to evaluate them on a regular basis and perform the necessary maintenance practices.
The warehouse is where all your products are kept safe. The same case goes for products that your clients have entrusted to you. It is also where all your employees work day in and day out. They have entrusted their lives unto you and unto the warehouse building, believing that it is safe and conducive for them to work. Therefore, proper maintenance is mandatory lest it costs you your employees and billions worth of investment.
Before we get into evaluation and maintenance, it is essential to understand the types of services that docks or warehouses offer.
Warehouse Services
The primary activity of a warehouse is storage. Large-scale business owners use warehouses to store their raw materials and goods. Docks are very popular among manufacturers, customs departments, wholesalers, exporters, and importers.
Warehouses and docks are also found at ports and railway stations. They are used to keep an inventory and store goods that are moving in and out of a country or particular region.
Types of Warehouses

There are a lot of activities that go on around a warehouse. Goods are checked in and out every minute, and every tangible thing has to be accounted for.
Goods kept in warehouses are too large to be moved by hand. Heavy machinery such as cranes and forklifts do most of the work. The workers handle inventory, operating the machines and providing assistance every now and then.
One company can have different warehouses for different functions. Other companies build one expansive warehouse and use it for all their needs. When it comes to the former, some of the types of warehouses include storage, production, display, and distribution.
Storage Warehouses
Storage warehouses don't add any economic value to the company. They are used to store different types of materials and keep an inventory of them for a long period of time. When goods are in the storage warehouse, they are out of the supply chain. They will remain in storage until they are dispatched in bulk into a relevant warehouse and get tossed back into the supply chain.
Production Warehouse
The production warehouse holds all the material necessary to complete the manufacturing or production process. All the raw materials are kept here. It makes it easier for a company to control the number of raw materials used to manufacture a particular product and know when their stock is full or empty. Keeping a separate inventory also makes it easier to manage and budget appropriately.
Display Warehouse
In the supply chain, manufacturers and distributors handle their businesses from one warehouse to another. Some manufacturers have display warehouses where the clients or customers can come and view the finished products they have on sale. The customers get to sample the goods and decide if they like them or not. They can then agree on the amount they are going to take and handle all the inventory details. From there, the customers can quickly move the products from the display warehouse to their various distribution stores or their own warehouse.
Distribution Warehouse
In most cases, the display warehouse serves the same purpose as the distribution warehouse. Distribution warehouses are common amongst companies that have numerous retail or wholesale outlets in different cities, towns or states. After manufacturing, all the products that are to be distributed to these outlets are compiled into one storage collection and then an inventory is taken. The inventory details the different outlets and the number of goods to be distributed to them. From there, the rest is as comfortable as picking up and dropping off.
Warehouse Maintenance
A warehouse is one of the most significant assets and facility a company can hold. Just like any other asset, it is vital to protect it at all cost and ensure it serves its purpose for as long as it can. Companies take the maintenance of their docks and warehouses very seriously. They invest millions of dirhams every year to ensure that no harm comes to it.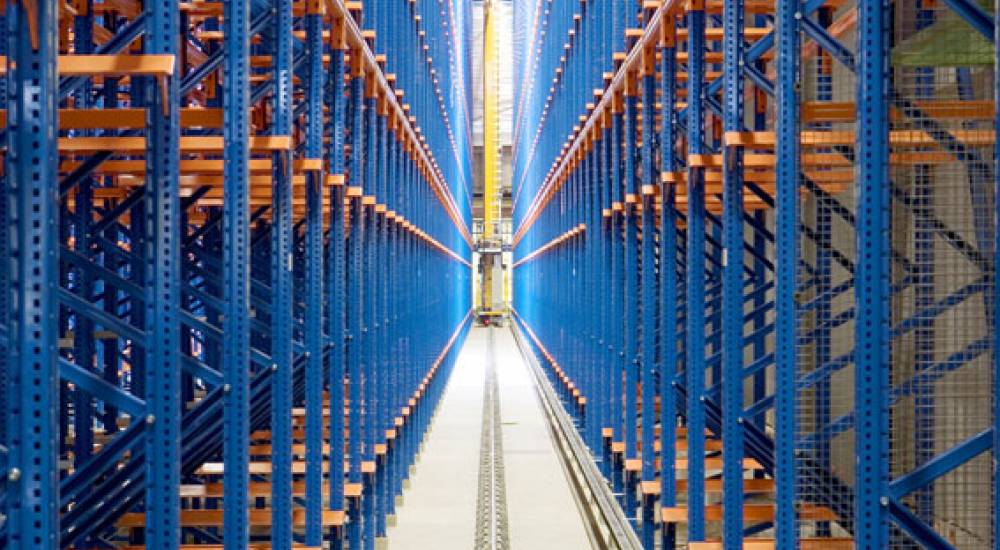 Before spending heavily on maintenance, it is essential to know the basics and learn the essence of maintaining your asset. You need to know what to look for and what to avoid. What is the core of warehouse maintenance? What do you need to evaluate? Also, what benefits will come from it?
It is easy to forget about maintenance when you have millions worth of products moving in and out every day. One minute you are making a lot of money and the next you are losing it all. Experts say that poor maintenance is the leading cause of equipment failures. The figures are at around 70% to 90%. Surprisingly, most warehouse owners are fully aware of that, but still, the allure of money is too high. Why put a perfect warehouse operation on hold over a problem you are not sure of? After all, if there is a problem, activities wouldn't be going on so smoothly.
Remember that it's better to lose a day than to lose your whole investment. There are specific practices that, if put in place, can make your warehouse last a long period of time.
Warehouse Maintenance Tips
Have a Plan
Success and plans go hand in hand. One doesn't come without the other. To avoid unnecessary interruptions, plan your warehouse maintenance program. Come up with a schedule that will work well into your daily operations. For example, there are days that the warehouse is either closed or the day-to-day services are at a minimum. These are the best days to introduce maintenance practices since they won't interfere with the business that much. Each group of equipment or facilities should have their designated day. There should be one for the forklifts and cranes, another day for the warehouse building structure and one for the docking installations. The same goes for water, electricity and other extras.
Outsource Maintenance
The best way to make sure that your business is not interrupted is by outsourcing maintenance. It is also an excellent way to get a fresh set of eyes to monitor your facilities and ensure it is in mint condition. Many firms offer warehouse and docks maintenance services. As you go on with your work, they come in after a couple of months, depending on your requirements and evaluate the site plus everything in it. They can either work entirely on their own or with an in-house team. It is better to let them work with an in-house team so that you can have people on the ground that you trust. The in-house team will also learn a thing or two that will come in handy in case of emergencies or when the maintenance firm is not around.
If you would rather not outsource, then employ your own experts to take care of the maintenance. They will blend in with the rest of the workers but their primary task is to introduce warehousing solutions and planned maintenance programs wherever needed since that is what they specialise in. This gives your facility a 24/7 on-site support and you will never be found off-guard. The team will be able to evaluate the pieces of equipment every now and then just to make sure everything works properly.
When problems are identified, the warehouse can be shut down for specific hours or days for necessary repairs to be completed.
Review Inventory
During maintenance, a lot of things are torn down and put back up. It is apparent that you cannot move all the goods out during the process then return them once it is finished. The best you can do is make sure that the maintenance process doesn't interfere much with the goods. Therefore, it is also essential to check your inventory before and after the maintenance process. You will be able to identify the products that were damaged, used during the repairs or stolen. Some products can also be misplaced when they are moved from one shelf to another. Everything has to be accounted for.
With time, you will be able to tell which repairs affect your business and products, and which one can be carried out even without you stopping the operations. Your staff will also be held responsible in case any severe damages are found. Once the root of the problem is identified, you'll know how to improve your maintenance or operations process to avoid similar issues that may arise.
Develop Effective Maintenance Process
It is easier to solve a problem when you have a problem-solving process that you follow. With so many tools and personnel involved, it is essential to have a full-proof method that everyone follows and gets the job done effectively. You can create your own based on what you have or borrow a process that has been tried and tested, and the results can be seen. Building one from scratch is tricky. Borrow a proper maintenance strategy that you have seen worked then tweak it to match your needs. Once you have it mastered, make sure it is followed thoroughly.
The most standard process usually involves
Evaluation
Cleaning
Lubrication
Repair/adjustment
Documentation
Evaluation
Every problem-solving process starts with first identifying the problem. Evaluation is where you take a closer look at your machinery and the installation. Observation enables you to determine whether there is a problem or not. It also helps you notice conditions that may lead to a future problem.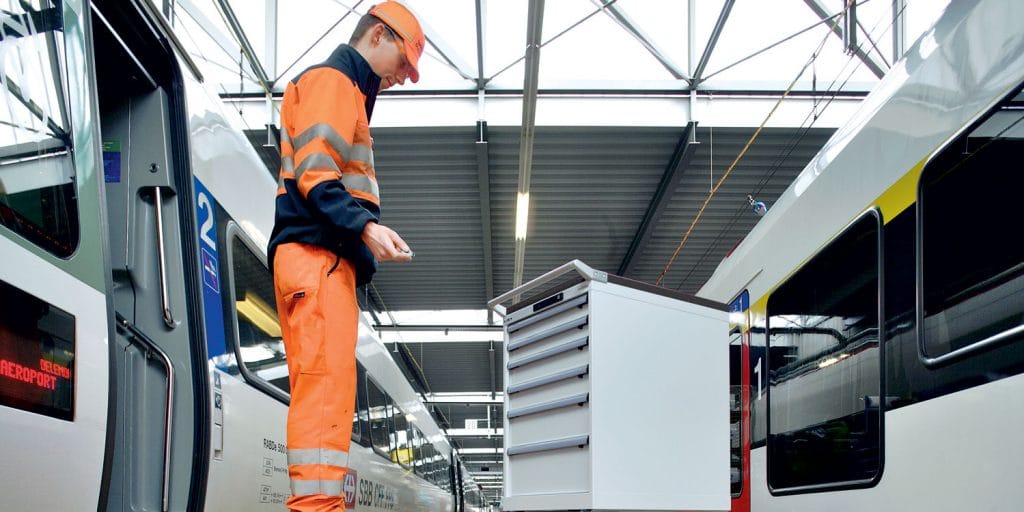 It is not always about fading problems alone; evaluation also helps to assess the efficiency and performance of machine parts. Your new state of the art loading dock leveler may not be performing as you expected. You may blame it on the manufacturer who exaggerated its capabilities while in reality, it is the springs that need to be adjusted.
As a result, you end up with a subpar machine that makes you money, breaks down every chance it gets and puts your employees' lives at risk.
With the help of an expert, develop a checklist of all the things and parts that should be inspected on a weekly, monthly, quarterly or even annual basis. The springs of every mechanical machine should be at the top of the list. Better yet, you can ask the manufacturer of the device to give you a checklist of all the critical parts. Have them check your site and determine whether it is conducive for the machine.
When the inspection is done, you will be able to identify what is needed for the facility to run at full power and capacity.
Cleaning & Lubrication
Dust is the silent killer for anything that uses electricity or any form of energy. They slowly accumulate in joints and pits eventually crushing down a whole system. Technicians can thoroughly clean mechanical parts now and then to stop that from happening. When debris gets caught up in moving parts, the efficiency of equipment slows down. Many lives are also put in danger. If the proper evaluation is done, this debris can be identified and cleaned early before a disaster strikes.
The same case goes for lubrication. It goes hand in hand with cleaning. Grease and oil attract a lot of dust. During the cleaning process, you will notice parts where the grease has drawn too much dust and clogged the system. After cleaning, the parts will need fresh lubrication for them to move smoothly.
Repair or Adjustment
Repair is where the corrective action is taken. Components that are out of place are re-adjusted to their original form. Pieces that are beyond use are thrown away and replaced with new efficient ones. Those that are slightly damaged are repaired and allowed to continue their standard functions. Some areas may be functioning as per the required standards but a little tweaking boosts their performance even further. Eventually, most parts will be replaced. You can only reuse a component for a certain period of time.
Documentation
Putting everything down is the culmination. A record of everything that was and everything that has happened needs to be noted down. Documentation is where everything that was touched, replaced or tweaked is clearly outlined with all the specifics. Documentation also explains what the problem was and the method used to solve it. You can picture the whole maintenance process and determine all the incurred costs by merely reading the notes.
Proper documentation also helps in keeping a record of your facility's condition. With time, you will be able to know the number of maintenance services you need in a year and what are the most commonly affected areas. You can budget for the whole year and set aside the necessary funds to avoid unnecessary and unplanned spending.
Warehouse Maintenance Services in the UAE
There are many companies in the UAE that have specialised in providing factories with warehousing solutions. They are helping hundreds of factories across the Middle East maintain their equipment and facilities. A good example is Loc8 which has been serving the people for over 25 years now. They are known for their Planned Maintenance Programs, Industrial Door Service and Repair, Loading Dock Leveler Service and Repair and warehourse or Product Upgrade Solutions.
You can decide with them the frequency of visits, in consideration to your facility's requirements and size. New warehouses have no significant issues, two visits per year are enough to keep it in proper condition. Older warehouses are the ones that need more care. They require up to four annual visits.

Even though warehouses are just massive, rugged storage spaces, they could still use some designs to make the area friendly and conducive for workers. The best warehouse design consultants in the UAE can help you optimise your facilities' racking and shelving, as well as the loading docks for utmost effectivity and visual presentation. The shelves can be designed in a manner that makes it easier for you to label your goods while maximising your warehouse's space.
Warehouse maintenance companies in the UAE also can also assist with your facilities' relocation. Since they have the expertise and knowledge when it comes of warehouse equipment, they can help you dismantle and break everything down, transport them to the new location then build it from the ground up. You can even switch the layout to a whole new design.
Warehouse and dock maintenance is all about having the right people, the right tools, and the right process. The right people need the right tools to do their work. The right people with the right tools in their hands need the right course of action to follow and execute. One without the others is useless. So if you need help in improving your warehouse maintenance program or revamping your overall warehouse layout, contact Loc8. Send your requirements to contact@loc8.ae or call +971 4 368 1565 for immediate response.