All You Need to Know About Warehouse Design Consultants
Is your warehouse space running out? Are your warehouse costs rising? Without investing in the optimization of your warehouse layout and design, you might soon find yourself in a sub optimal situation with less efficient processes, high handling and warehousing costs, and subpar customer services.
There are a lot of reasons why you might want to evaluate and redesign the operation and layout of your warehouse, but they all come down to one thing – increasing or securing your organization competitive advantage. And there is no better way to do this than to seek the service of warehouse design consultants.
Warehouse Design Consultants: Expectation vs. Reality
Many warehouse owners are often disappointed with warehouse design consultants since they don't really know the reality of things. Their expectations are often quite demanding or they have a misconception about the service.
So, what are some of the most common expectations from warehouse design consultations?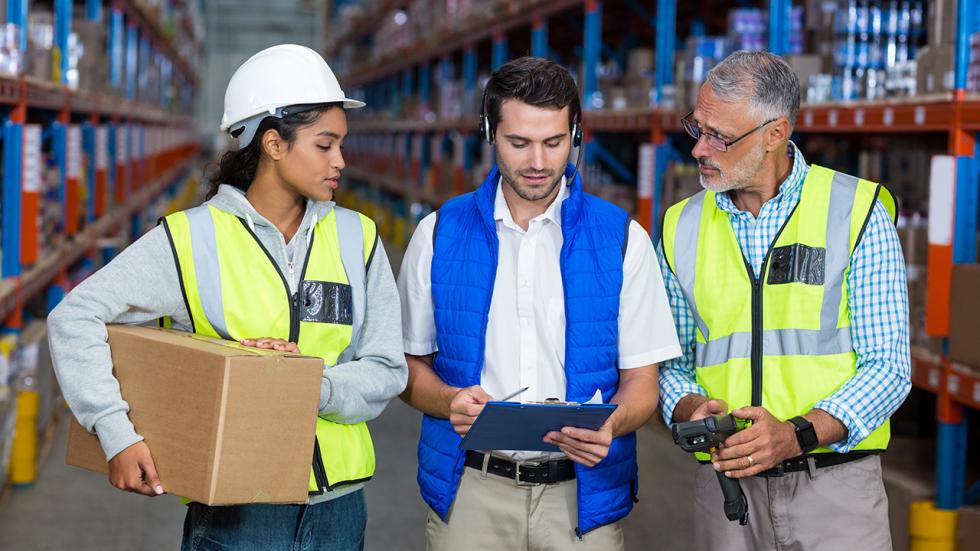 The Expectation: They provide only design consultancy. Most organizations assume that a warehouse design consultant provides only design consultation services because they are expert in this field.
The Reality: Consultants are all-rounded
 professionals. The above expectation isn't true since consultants provide other services such as warehouse and inventory management and others.  Their job isn't specialized in one area as these companies have a huge team of professionals that cater to different aspects of your warehouse. In fact, they have the first-hand experience when it comes to the management of your warehouse.
The Expectation: High costs. Organizations believe that hiring a professional design consultant is expensive and will only add to their expenditure.
The Reality: Cost is Reasonable. The cost of hiring warehouse design consultants is not as high as people assume. Actually, when you consider the time and space you save, as well as the other benefits like the organization of your warehouse, the cost of hiring a consultant becomes low. Their benefits far outweigh the cost.
The Expectation: Immediate turn-around time. Most businesses want to hire a professional design consultant today and see the results tomorrow. This is a great misconception.
The Reality: It takes time to change. It will take time before you begin to enjoy the fruits of hiring a professional warehouse designer. First, the designer needs to learn your warehouse, and then they need to create a plan for solving the issues that are consuming your space. This will take a few weeks or even months if you have a large warehouse. This will also depend on your warehouse current design and what needs to be changed.
The Expectation: Only minimal change will be done. Some business owners assume that warehouse design experts will do just a few changes to their warehouse and thus, don't see the need of hiring one.
The Reality: Changes vary from minimal to many. Again, this will depend on the current status of your warehouse and the improvement it requires. Some warehouses need a total make over to make them function at their maximum capacity, which also adds up to the total turnaround time. On the other hand, some warehouses might need just a few changes to become efficient.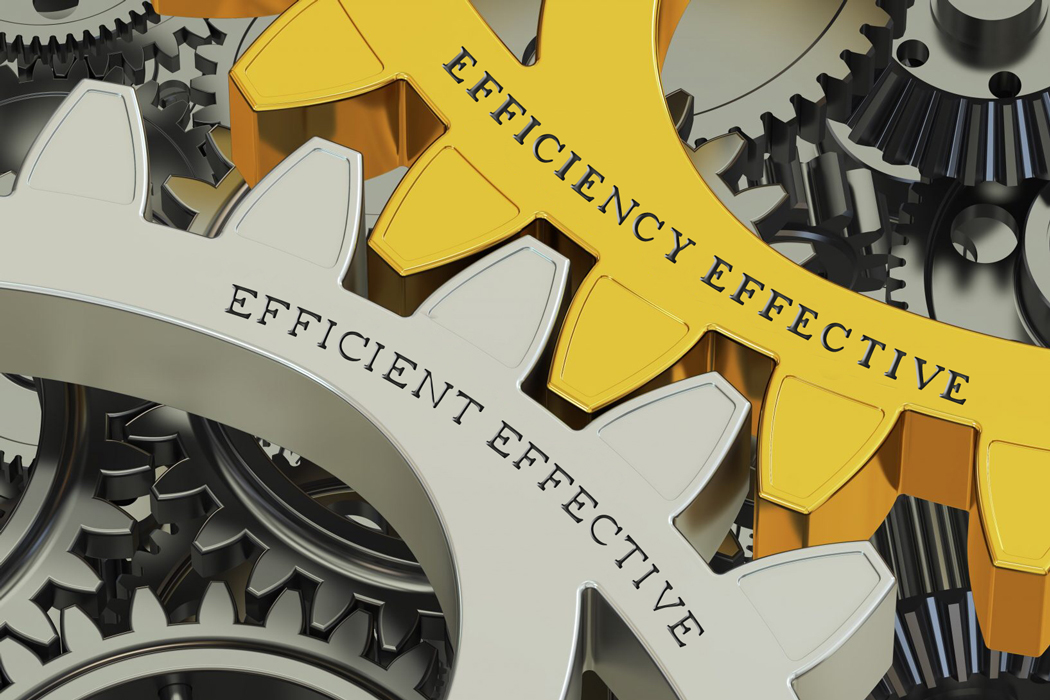 The Expectation: Only an e-commerce warehouse needs help. This is especially common with people who own physical stores. They assume that only an e-commerce business store needs re-designing.
The Reality: All facilities need help:  Other facilities, as well as warehouses, need assistance from warehouse design consultants. These include all outlets that distribute goods, physical stores, and any other business that handle the large and small volume of goods.
The Expectation: Warehouse design consultancy is optional. It is not a must for a business to seek the service of a professional design consultant. This is a misconception of most business owners since they believe that they can design their warehouse by themselves.
The Reality: Warehouse design is a must. The reality of the matter is that warehouse design consultancy is a critical part of your business. Therefore, this is a must if you want your business to be successful. The reason behind this is that a professional designer will help you design a warehouse that will suit your business needs.
The Expectation: Warehouse design and layout don't affect profitability. Facility layout and design don't affect adaptability, productivity, and profitability of your business since profit is affected by the number of sales made and the cost of producing the goods.
The Reality: The design and layout of your warehouse do affect the profitability of your business. This is because the profit is affected by the number of goods sold, the ability to provide goods on time, and the cost of production. When your warehouse has sufficient space, you are able to produce goods in large number – decreasing the cost of production. A well-designed warehouse also ensures that goods are always available for delivery whenever there is a demand.
The best decision you can make is to hire warehouse design consultants to help you out.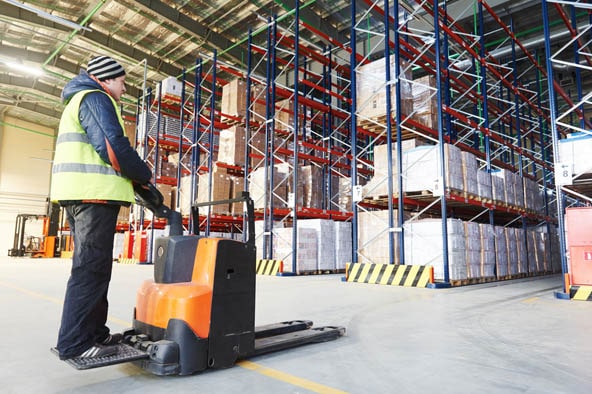 The Expectation: There is a set standard for designing a warehouse. Most warehouse owners assume that they need to design their warehouse to resemble that of their rival or another business that is doing well.
The Reality: Every warehouse is unique: You should consider your warehouse design from the angle of your products, material handling equipment, and process flows. Determining the current flow of goods and projecting the future flow helps professionals to design a warehouse that will work for your business.
The Expectation: Warehouse design consultants work on their own. This is one of the major misconceptions that warehouse owners' believe. They assume that when they hire a professional, they will leave all the work to them.
The Reality: Warehouse design consultants work with your team. The best company will always work closely with your team. They will seek to hear your input, your goals and vision, and how you want your warehouse to look like. Of course, they will bring their own expertise to help develop your warehouse and make it more effective.
As you have seen, there are a lot of misconceptions about warehouse design consultants that need to be addressed. The only way to get the truth of the matter is to consult a professional rather than listening to hearsays.
Warehouse Design Consultancy in the UAE
Many businesses in the UAE use the services of consultants to give solutions and advice targeting their warehouse layout structure and design.
Warehouse owners stand to enjoy a lot of benefits when they consult the best warehouse design consultants in the country. Some of the benefits that you can reap include:
Saved space. One major benefit of a professional designer is the ability to turn a small space into a well-utilized space. This way you can save on operational cost since you save some space.
Increased client satisfaction. Business can also enjoy greater customer satisfaction since a well-organized warehouse translates to easy order provision and guarantees that they are delivered on time.
Less wear and tear. With a qualified warehouse design expert, you can turn your store into a well-organized house, making it easier to arrange and access items. This means less work for different equipment such as fork lift and others.
Saved time. Time is the number asset of a warehouse and a well-organized warehouse means that you take less time to access the goods.
Heightened security. This is a major concern when it comes to protecting your goods. When items are bundled together, the chance of mischief and theft increases, and is harder to detect. However, with the assistance of warehouse design consultants, they can properly plan how your goods will be stored in a way that it'll minimize or completely eliminate the likelihood of mischief or theft in your facility.
Warehouse designing. These professionals will help you develop a warehouse design layout, shelving, and racking system design that will be easy to maneuver.
How Warehouse Design Consultants Affect the Industrial and Logistics Market in the UAE
Currently, there is a shortage of European quality warehousing design across the UAE industrial markets especially in the e-commerce, logistics, FMCG, and general trading industries.
The lack of top-quality facility might prove to be a barrier for development in the short and medium term. Despite the challenging conditions, there is still great levels of investment from both the private and government sectors. This investment is probably due to the professional warehouse design consultants facilitating the development of warehouses that meet the demand of different sectors.
If you are faced with this poor warehousing issue today, you can choose to either get a space that meets your needs or re-design your existing facility to your preference.
Warehouse design consultants are helping the UAE warehouse sector in various ways including:
Construction– This involves determining the height of the structure, the size, structural complexity, and service requirements. It might come as a surprise to learn that height affects concrete slab measurements and hence, the cost of the project.
Location – Choosing a location is an important part of warehouse designing. Access to ports, airports, roads, and even dry ports must play a part when designing your warehouse. Growth possibilities, rules and regulations, and cost share similar importance.
Racking – A factor ranking high for all new warehouses is racking. Whilst most people don't think that facility structure and racking layout are related, all factors of a structure will influence the design of racking, which then has an effect on operational features like cross docking, picking efficiency, and container handling.
Doors – A door might seem like a simple thing when you compare to the building but it is also worthy of getting a warehouse design consultant to design then eventually securing it for you.
Healthy and safety – Like all other aspects of your warehouse, safety and health considerations need to be done right from the beginning of the designing process. Health and safety factors are determined by occupancy, anticipated function, location, potential hazards, and processes.
Flooring –The floor is a critical part of a warehouse since it determines the amount of goods that can be stored in the warehouse and the machines that can be used inside the facility. Therefore, it should be designed well to ensure it serves the purpose it was intended to do.
As you can see, warehouse design consultants play a key role in the development of great warehouses not only in Dubai and UAE in general, but in every part of the world.
Factors You Need to Consider Before Hiring Warehouse Design Consultants
If your operations are in the UAE, finding the perfect consultant might be a tiring process. Therefore, you need to know how to go about it.
How to Choose the Best Design Consultants?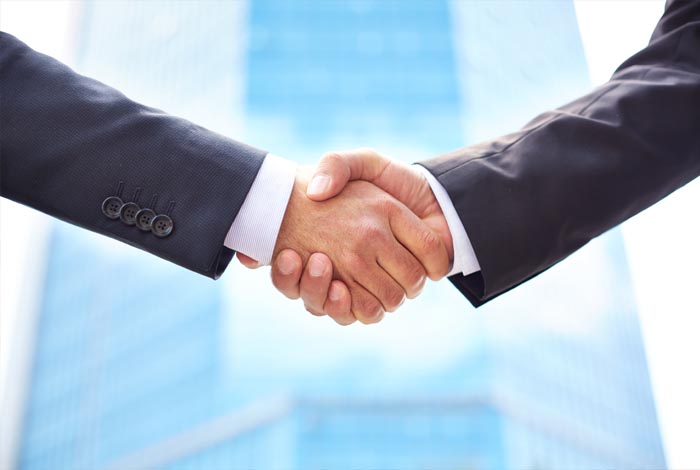 We've recently published an article on how to identify the best warehouse consulting services provider in the country. Below is an excerpt from the article on how you can find them.
Do enough research. Ask questions such as how long has the firm been in operation? What do they offer? Can they cater to your needs? Do your homework.
Check experience level. This will be determined by the number of years the consultant has been in business and the actual work done.
Ask the necessary queries. Do not just settle for the information you see on the company's website. Take that critical step of asking them directly to get a good grasp if whether or not they meet your requirements.
Look for professionalism. You can easily determine if a consultant is professional or not by looking at what previous clients are saying, or just by how they present themselves from the beginning.
Which businesses benefit from it?
Large organizations with insufficient space. With the aid of the warehouse design consultants, you can expand your firm beyond its current level. The consultants can help large businesses to make use of every inch in their warehouse in order to improve efficiency and reduce operation costs.
Business with high demand. Quick and sharp response to demand is important if a business is going to be successful. A warehouse design consultant can help you to enhance your warehouse layout to make sure that orders are readily available.
Bulky goods providers.If your organization handles bulky products, then every inch becomes valuable and important. A warehouse design consultant will help to design your warehouse to cater for what your business needs and offers.
Learn more on which facilities or businesses benefit from warehouse consulting services here.
What are the steps to follow to get the best warehouse design solutions?
All the businesses or facilities mentioned in the previous section need to follow just a few steps to get the best out of the warehouse design services from their prospect consultants. If you are one of them, here's what you should do:
Understand and identify your needs.
Define your objectives and goals for your facilities.
Do a research and create a list of companies or warehouse consultants you'd like to partner with.
Short list and interview the potential partners.
Request for RFP.
Rank and score potential partners based on their experience (portfolio), certifications and of course, the cost of the proposal.
Hire your selected design consultant then ask for a project plan.
If you want to learn more about these steps, kindly visit our blog "E-Commerce Fuels Demand For Warehouse Design Efficiency".
Learn it From the Warehouse Design Expert
You need to do the right thing the first time when designing your warehouse. This doesn't matter whether you are building a new facility or expanding your existing warehouse, or reworking on a worn out one. That's why you need to get a professional to develop and implement the plan.

With that said, you should note that every project is unique. But the overall objective of designing an efficient warehouse is to maximize:
Order accuracy
Order cycle time
Productivity
Optimal use of the cube
Inventory control
Good use of IT
The optimal flow of goods
Cost benchmarks
"How can I achieve this?" you may ask.  By hiring warehouse design consultants to guide you the process of designing your warehouse and where to build it, ensure you get value for your investment.
Learn more about getting the warehouse design right the first time here.
Seek our Service
The range of services warehouse design experts offer could vary from one consultant to another. We at LOC8, for example, review live warehouse operations and offer solutions for enhancing your warehouse efficiency. On the other end, we supply a comprehensive warehouse design and implementation of auto high bay operations for you to enjoy better performance that translates to increased profit. Therefore it is best to get to know your consultant before actually hiring them for the job. That will save you time and energy, and a huge deal of disappointment when the design is not carried out as expected.
So, if you are ready to hire one for your facility, why not contact us? We are one of the leading warehouse design consultants in the UAE. Our professionals are well-trained in warehouse management and have been in the industry for decades, enabling them to help you improve your warehouse functionality and processes.