Storage in plain sight
Here are four ways your campus or higher ed clients can bring storage front and center without sacrificing the aesthetics of your spaces.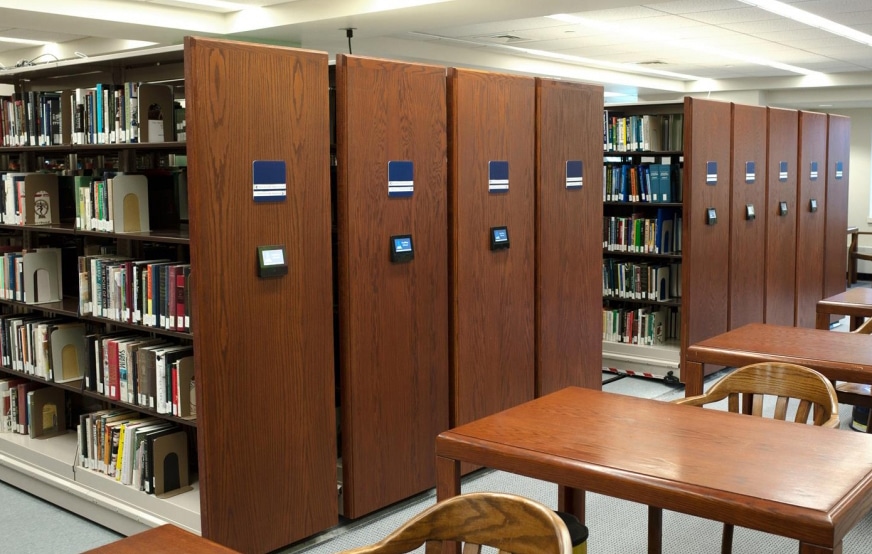 1. Day-Use Lockers
Day-Use Lockers can help make better use of underutilized hallway or atrium spaces in academic buildings, student centers, and libraries by offering students a place to stash their belongings and charge electronics. Add integrated digital screens to display scrolling announcements or university branding, add a work surface or table to allow for informal gatherings and spontaneous meetings, or integrate seating where students can study between classes. Choose a laminate finish that blends with the vibe of the space for a sleek and multi-functional way for students to store belongings.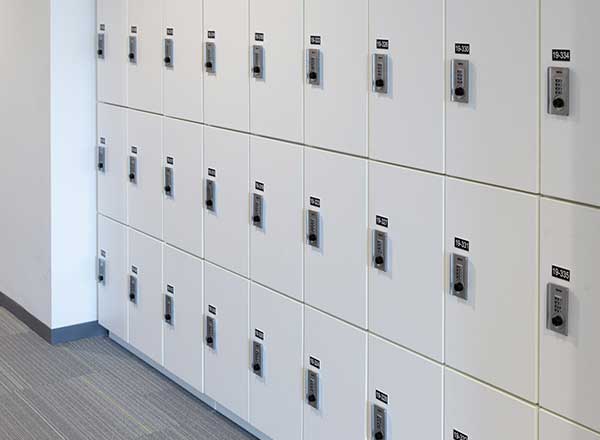 2. Research collections as display
Sure, you can throw research collections into a lab back room that'll quickly become disorganized and overcrowded…or you can integrate display into the storage and show off the incredible work of your faculty and students. At Arizona State University, these unique, museum-grade cabinets serve the dual purposes of keeping meteor collections protected and secure while allowing visibility into the unique collection. These are a great option for wide hallways or atrium spaces in academic buildings.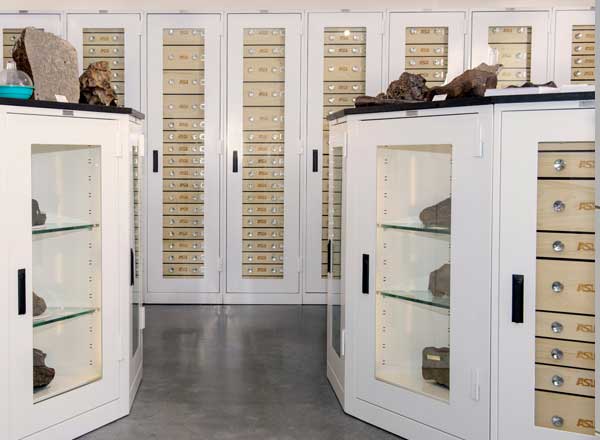 3. Incorporate lighting
Studies have shown that lighting greatly affects learning, productivity, and memory, which makes it a powerful factor in campus building design. But how can you bring light into inherently dim spaces without knocking out walls? With shelving! Hear us out. Although shelving is often a large fixture blocking the natural light, it can actually be a great way to bring a light, airy feel to a dark library.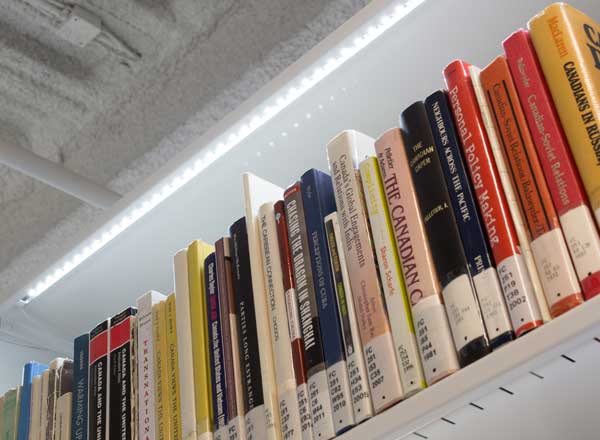 4. Branding and design details
Like the lighting in the example above, other design details can help integrate storage with the overall style and architecture of your campus or even make it a centerpiece of your design.
End-panels can be customized in myriad ways – wood to match a historical building, recycled materials to help achieve sustainability goals, university branding to help convey your institution's values.